August is typically the month where we all take some much needed R and R. Where we enjoy mild summer evenings wondering where the last 8 months of the year have disappeared to and count down the days to that long awaited and well overdue break.
Right now, right at this very moment I am almost 100% sure that you are running on empty, yearning for some sunshine and desperate for a lie in or just some head space. So, what is the relevance to the sales industry when it comes to August blues?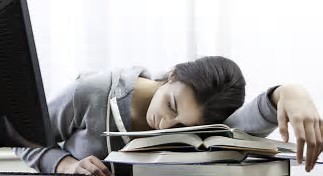 Its quiet, its deathly still with all of us (me included) just trying to get through the next month and get on that plane. Dare I ask, have you considered the additional stress of coming back to a mountain of work, a non-existent sales pipeline and your busiest quarter of the year. Could a little more preparation therefore prevent that moment where watching a stunning sunset, sipping a cocktail in the evening heat that turns from enjoyable to panic mode where you just simply can't relax?
It is right now that during this month where the world seems to have grinded to a holt and we are all winding down, that we should take a moment to prepare ourselves for the busiest quarter of the year ahead. September to December is inherently a manic time which signifies the start or end of financial years, new school terms and the build up to the (dare I say it….) Christmas break; where once again the world shuts down.
So how can you prevent that holiday meltdown or the inability to switch off and just relax? Reflection and planning……..
Is it that simple? When it comes to sales, yes! Reflection works across all areas and just asking yourself; what has worked and what hasn't, when did I perform at my best and what 3 steps can I do next quarter to improve, are a great starting point. This 30 minute (if that) exercise will enable you to leave your desk for that break feeling accomplished and allow you to return knowing exactly what you need to achieve and feeling fully refreshed to achieve those goals.
If your August blues stem from exhaustion due to trying to be everything to everyone, running a business and also trying to grow your brand and sales, use your reflective time to consider easing this burden. How can you utilise your existing sales force more effectively? Could you outsource this element of your business? Consider what your time as a business owner and senior leader is worth and consider how you could use your time more effectively and prevent the burn out you currently face.
Starting the busiest quarter of the year with a structured plan to focus sales activities on client retention and growth, new business development and or potentially new markets sounds preferential to me.
So, take some time, plan in that reflective time and consider your options when it comes to how you will increase your sales for the next quarter. We cannot eliminate your August blues but we can help ease those niggling thoughts whilst you kick back on holiday, that you really have put a plan in place to ensure you are ready and prepared to hit those targets and expand come September 01st.
Take that break and some much needed time out before you burn out those sales minds
Just Williams