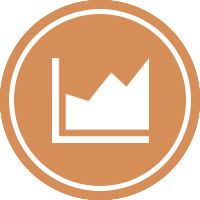 Programme
Overview
Sometimes a company needs an organic blend of Sales and Marketing. Our Hybrid Solution offers just that.
Sales
1. Competitor Analysis – Review of up to 10 competitors operating in a similar space to assess USP, SWOT Analysis, identify emerging trends and review existing online and offline presence.

2. CRM and Existing Data Audit – Review of existing storage of data for sales and marketing purposes, information up to date and correct filters applied. Review of CRM usage internally, If no CRM held, review of spreadsheets etc with a view to introduce a new CRM system during Phase One.
3. CRM Implementation – Implementation of new CRM system if one not already held or user wishes to switch to a different platform. Files uploaded and merged to ensure data clean.
4. Existing Client Review and Retention Report – Audit and Review existing customer data to identify key trends and opportunities to maximise existing client opportunities and spend. Retention to be reviewed to consider ways to create further engagement and longevity of client.
5. Client Profile Development – Development of 5 Client Profiles following review of existing client base to create a targeted and strategic view to further prospect development. Non negotiables assessed and 5 existing and new sectors identified as target areas to develop.
6. Prospect Development – Utilising the work previously completed in the client review and client profiles, prospect development identifies c10 prospects per client profile as ideal targets with full contact information developed and imported in CRM in readiness for contact. To work with marketing to assess contact and touch point strategy for each.

7. Membership Organisations, Events, Networking and Exhibitions – Review of existing membership organisations and bodies to ensure all in line with client profiles. Recommendations to key networks to ensure maximum visibility for the organisation in the key target areas. Events calendar designed highlighting key events to attend throughout the year – to be updated quarterly.
Marketing
1. Full Materials Audit – all images, graphics, printed literature, event equipment, web content (excluding SEO), case studies etc to be compiled and assessed for suitability for future use.
2. Brand Visibility and Market Review – Historical search (max 6 months) and assessment of marketplace visibility and report generated on it's impact, creating the plan for future work on visibility in the desired markets.
3. Assessment of Existing Brand Guidelines/Development of Brand Guidelines –
a. Update/amend/include new elements of business, or
b. Begin design and development of new Brand Guidelines, dependent on company size/requirements.
4. Content Development – Audit and Review This will identify needs for content development. eg. one case study/testimonial/blog/article per month.
5. E-Newsletter – if required, one e-newsletter per quarter to contacts collated by Client. dependent on platform availability and content suitability.
6. Social Media Planning – maximum of 2 posts per week over maximum of 3 platforms. Content to be led by Client and outlined at Induction of major items for discussion on social media.
7. Events, Networking and Exhibitions – To lead on the design of stands, attendance, support or representation at networking events throughout an agreed calendar.
Contact us today for an informal chat. Hybrid is offered at £2,600 + VAT per month.