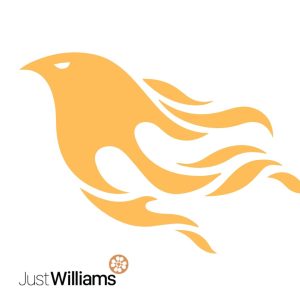 Rise.
Whether your business has been affected by the Covid-19 pandemic, or you are looking for some extra support – The Rise Programme is here for you. Rise has been designed for one purpose, to rejuvenate or revive elements of a business that require additional support that is unavailable internally.
This blended-strategy package is available to  companies in need and an in depth assessment is made so each Rise journey is unique.
Just Williams can help you Rise.
Rise is designed for: smaller companies who have been trading for 3 years or less, organisations who are in a position to adopt new ways of working to secure stability or growth (dependent on individual needs). All Rise participants must have a clear and realistic vision for their future.
'What Can Rise Offer Me?' Each organisation that applies to be part of  the Rise programme is assessed independently. This means that all Rise participants are acknowledged as unique, with bespoke packages being created for them. A typical Rise journey would include:
Process Review – undertake a 'no holes barred' assessment of your company's materials and sales processes and how that drives you in your sector. Include a competitor analysis to see how you fare against others.
Marketing & Business Narrative – review your business' narrative and brand personality and work on an action plan with us including website content, social media, literature to boost your profile and market presence. Dependent on your own Rise journey, we may also offering elements of PR or graphic design to help visualise your Rise goals.
Sales Strategy – Just Williams can assess your current sales strategy and help you plan for future growth, or safeguard your existing pipeline during challenging times.
The Rise programme is a blended sales-marketing strategy designed to work flexibly around each business taking part.
Given the fluid nature of business in the current climate, Rise is designed for a 3 month term, unless previously agreed by both parties.
Depending on the mix of requirements, the Rise programme costs £3,000 (exc VAT) for the 3 month term.
Contact us or email emma@justwilliamsltd.co.uk for more information.